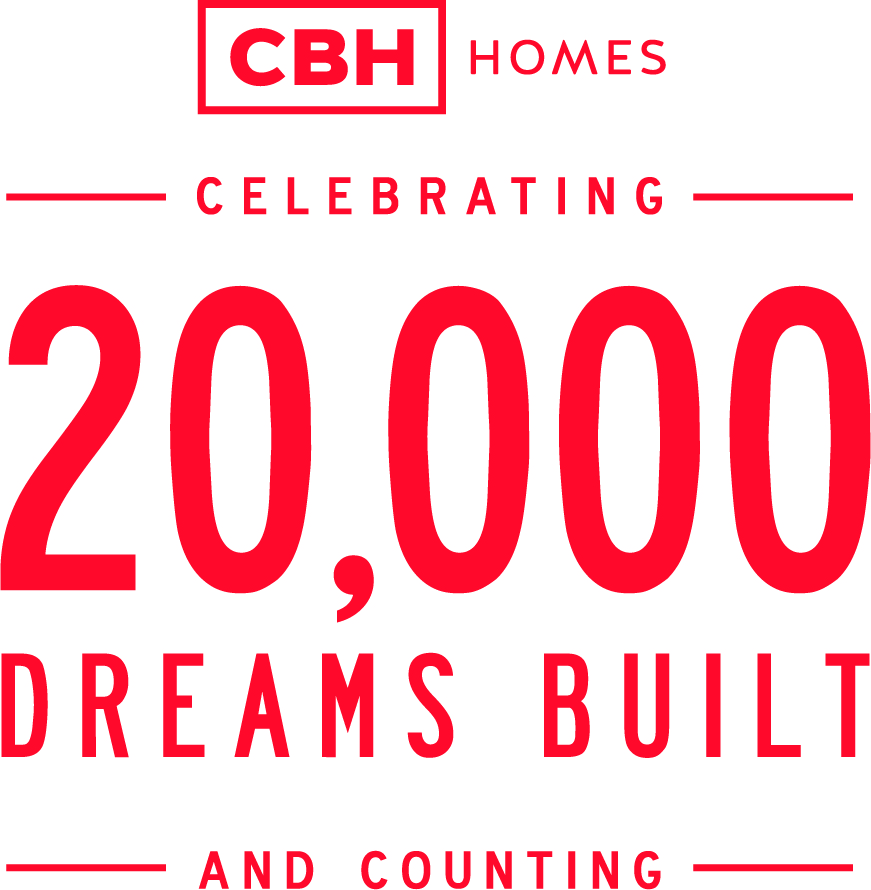 CELEBRATING 20K CBH HOMEOWNERS
We're in awe… 20,000 homeowners STRONG and counting.
We couldn't be more grateful, humbled, amazed…
WHAT DOES THAT LOOK LIKE TO US?
820,000 jobs supplied to Trade Partners.
20,000 roofs (and counting) protecting families at night.
117 CBH Teammates making it happen each day.
25+ years of doing business.
1 LOVING COMMUNITY OF CBH HOMEOWNERS.
We thank everyone who helped, hammered, closed, and so much more along the way. We couldn't have done it without you.
Ready to join the always growing CBH Family?
*Based on 30-year fixed term, 20% down payment, a rate of 3.625%, and does not include property taxes and insurance. The actual payment obligation will be greater. Assumes a 720+ credit score, a rate of 3.625%, APR 3.81% as of March 30th, 2020. Rate and payment information is provided by Premier Mortgage Resources, NMLS #1169. Premier Mortgage Resources is not affiliated with CBH Sales and Marketing and is provided for informational purposes only. Contact Mandi Feely- Swain, NMLS #38490 at www.TeamMandi.com to find out more about programs to suit your needs. Credit on approval. Terms subject to change without notice. Equal Housing Lender.